Body butter peeling with sea salt and rosemary
Preparation time: 3-4 hours - Level of difficulty: easy


Ingredients:
- 120g cocoa butter
- 30g shea butter
- 40g coconut fat
- 15g almond oil
- 15g fresh or dried rosemary
- 15g grated orange peel
- 1 heaped tablespoon of guarana powder
- 1ml vitamin E (increases shelf life)
- 60g coarse sea or Himalayan salt
- 25 drops grapefruit seed extract
- 10 drops orange peel oil
- 10 drops cocoa extract
- 8g lysolethitin (increases suppleness)
- soap or silicone cups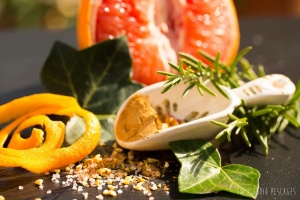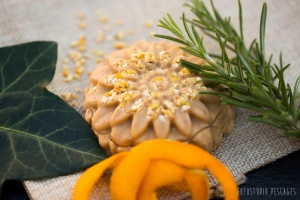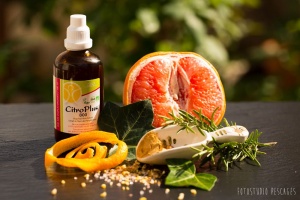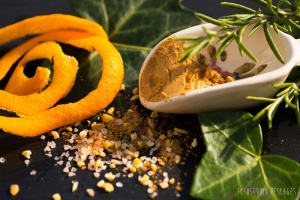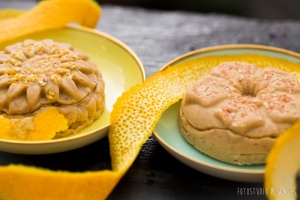 Preparation:
First the shea butter, coconut fat and cocoa butter must be melted and mixed in a water bath. To do this, heat water in a larger pot to 45-50 Gad Celsius, put the three ingredients in a smaller pot and place it carefully in the larger pot so that no water can run over the edge of the smaller pot.
Once the ingredients have melted, add the lysolethitin, stir well again, take the pot out of the water bath and add the almond oil.
Let the mixture cool down a bit until it is about lukewarm and then add all the remaining ingredients.
Now let the mixture cool down further until it starts to get thicker. Then it is the right moment to stir again and fill it into the moulds.
Put them directly into the fridge, so that the mixture hardens quickly and the ingredients remain evenly distributed.