Propolis Ointment
Preparation time: 3-4 hours - Level of difficulty: easy


Ingredients:
- 10g honey
- 10g apple vinegar
- 10g propolis
- 10g beeswax
- 100ml olive, linseed or almond oil
- ointment pot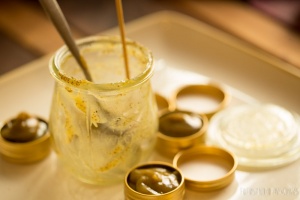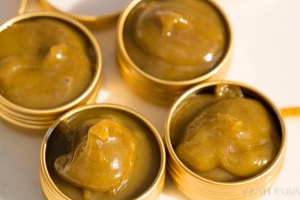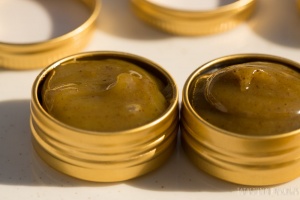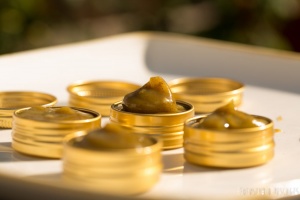 Preparation:
Put all ingredients in a small pot and warm up slowly on a low heat. The wax and propolis usually start to melt at 60 degrees Celsius. In exceptional cases, however, propolis may need to be heated up to 100 degrees Celsius.
During the heating phase, all ingredients should be stirred well. As soon as they are well mixed, you can pour the mixture directly into the ointment pots.
Note:
You can also make the ointment without apple vinegar and honey. With vinegar and honey, however, it will keep a little longer.
Depending on how long it is kept, it may be advisable to store it in the refrigerator. This means that the added oil in particular can be kept longer.
In our shop you will of course find beeswax, propolis and various honeys.