Cashew mozarella with psyllium husks
Difficulty: medium Preparation time: 15 minutes + 2 hours swelling time
Ingredients:
- 2 tbsp
psyllium husks (organic)
- 75g cashews (organic)
- salt, pepper
- a squeeze of lemon juice
- a pinch of nutmeg
- 4-6 basil leaves
- 180 ml water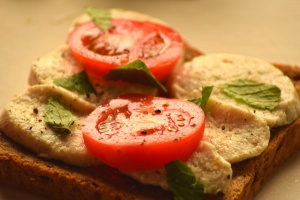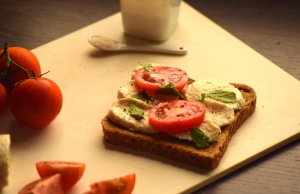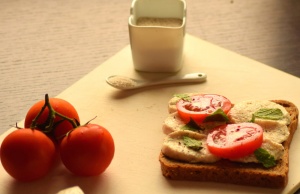 Preparation:
Put the psyllium husks in a bowl and fill it up with 180 ml of water. Also put the cashews in a bowl and cover with water. Let both soak for about 2 hours.
Put the gelatinous mixture of psyllium husks in a kitchen blender or stand mixer. Drain the soaked cashews and add them to the blender. Blend until a sticky mixture forms and the cashews are completely ground. Rinse the basil leaves and roughly chop them. Add these, as well as salt, pepper, lemon juice and nutmeg and blend again.
Finally, place the finished mixture on a piece of cling film and shape into a roll with the help of this. Place the roll in the fridge for about 5 hours (preferably overnight). The cashew mozzarella is now ready to eat!

Tip:
The cashew mozzarella tastes particularly delicious on a wholemeal bread or a baguette with tomatoes, basil and olive oil. By the way, you can achieve a slightly more intense flavor with yeast flakes. Simply add a tablespoon to the mixture and mix.

In our blog and recipe section you will also find more exciting information about superfoods and our products.