Make beeswax cloths yourself
Preparation time: 60-120 minutes - Degree of difficulty: medium
Ingredients:
- 100-150 g
Beeswax
- 2 tbsp. almond oil
- possibly 10-15 drops of propolis tincture
- washed cotton cloths preferably in organic quality
- brush
- baking paper
- iron
- wooden board/towels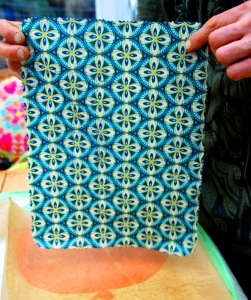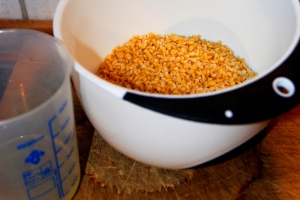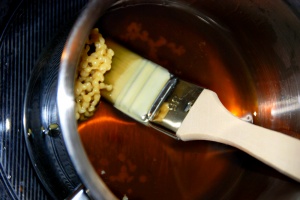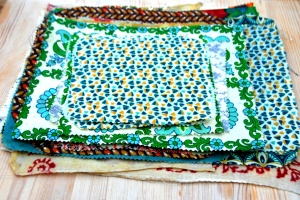 Preparation:
Melt the wax pastilles in a saucepan over low heat until everything is liquid and add the oil.
If you need the cloths to cover pots or bowls, you can add 10-15 drops of propolis tincture. This will make the cloths a little sticky and help them adhere better to the rim of the bowl.
Cut the fabrics to the sizes you need. (We made three different sizes)
The fabrics will absorb the wax better if they have been washed once before use. If the fabric is not smooth enough, iron once beforehand.
If you iron on a heat-sensitive surface, it is best to use another wooden board or a thick layer of towels.

Making the beeswax cloths:
Place baking paper on prepared work surface and smooth out fabric on top.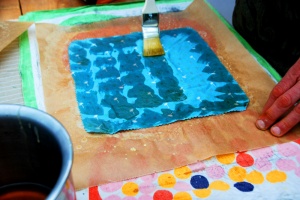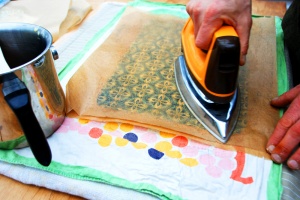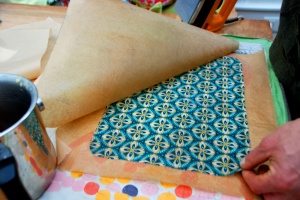 Dab the liquid beeswax with a brush first along the edge and then also in the middle.
Then cover with baking paper and iron in the wax until it is evenly distributed.
Carefully remove the oilcloth from between the baking papers and dry (possibly on a clothes horse).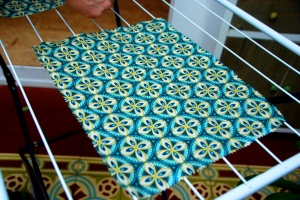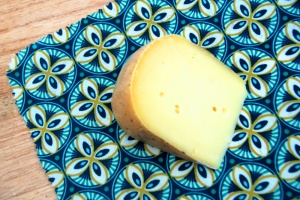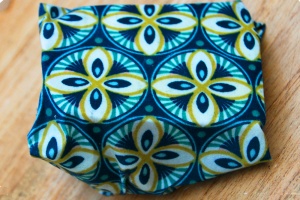 Now the oilcloth can be used to wrap foodstuffs such as cheese, bread, etc.