Rowan berry chutney with goji berries
Preparation time: 2,5h - Difficulty: easy


Ingredients:
- 500g rowan berries
- 500g apples
- 500g pears
- 150g sesame seeds
- 25g poppy seeds
- 2-3 onions
- fresh ginger
- apple vinegar
- honey
- chillie
- salt
- cinnamon
- 200g goji berries or/and raisins
- pepper
- apple juice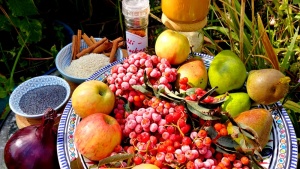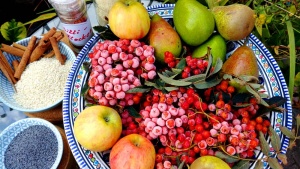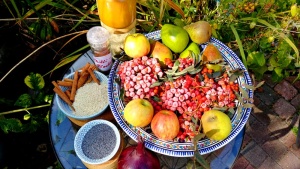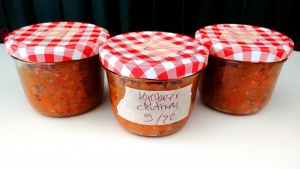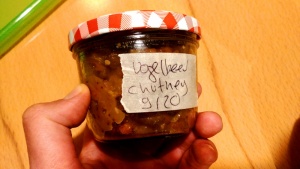 Preparation:
The fresh rowan berries must first be placed in the freezer for a few days. Here they become soft and lose some of their bitter substances.
Before that, however, you should clean them thoroughly, wash them and remove the stalks and leaves, because after freezing this work is no longer fun, as the berries are too soft and crush when you clean them.
After thawing, put the rowan berries in a pot with the sliced apples and pears with some apple juice and start heating them up and simmering on low heat.
Depending on how soft you want the chutney, you should let the ingredients simmer for 1-2 hours.
Along the way, you can already toast the sesame seeds and fry the onions and then add all the other ingredients little by little.
The honey, vinegar and spices should be added gradually according to taste and seasoned in between.